Carpinteria Arts Center Podcast Feature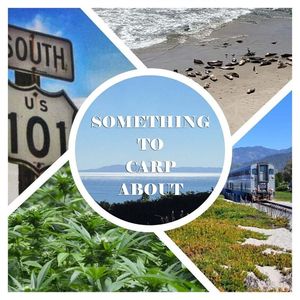 Carpinteria Arts Center Podcast Feature
Learn about us with Dennis Mitchell in his "Something to Carp About" Podcast
Join host and Carpinteria resident Dennis Mitchell and his guests for fun conversation and good information. This week, he interviewed The Lynda Fairly Carpinteria Arts Center about our Charles Lo Bue Gallery, our programs, events, and all the other services we provide at our community arts center!
You can listen to the Something to Carp About Podcast here.
From Dennis Mitchell's website:
"The Lynda Fairly Carpinteria Arts Center is one of the town's many unique attractions, so to learn more about it I visited with Executive Director Linda Rosso and IT Specialist Lann Ledbetter. We discussed the new "Nurture and Nature" exhibit and got some insight into how the facility is run. Listen to learn how exhibits are planned and how local schools and young people play a critical role."