FREE TUITION THIS YEAR!

OPEN TO TEENS!
Virtual Summer Camp via Zoom!
7 Weeks ◊ Visual Arts in the Morning ◊ Performing Arts in the Afternoon
◊ New Theme Every Week
◊ June 22-26 ◊
Visual Arts ONLY • Theme: Together/Apart

FOR AGES 5-18
◊ Week 1 - June 29-July 3 ◊
Visual Arts ONLY
◊ Week 2 - July 6-July 10 ◊
Visual Arts ONLY
◊ Week 3 - July 13-17 ◊
Visual Arts ONLY
◊ Week 4 - July 20-24 ◊
Visual & Performing Arts
◊ Week 5 - July 27-31 ◊
Visual & Performing Arts
◊ Week 6 - August 3-7 ◊
Visual & Performing Arts
◊ Week 7 - August 10-14 ◊
Performing Arts ONLY
Visual Arts Schedule
10 - 10:30 a.m. - Art Instruction
1 Hour Break
11:30 a.m. - 12:00 p.m. - Art Instruction
Performing Arts Schedule
12:30 - 1:15 p.m. - Drama Instruction for Ages 5-8
1:30 - 2:15 p.m. - Drama Instruction for Ages 9-15
15 Minute Break
2:30 p.m. - 3:15 p.m. - Drama Instruction for Ages 9-15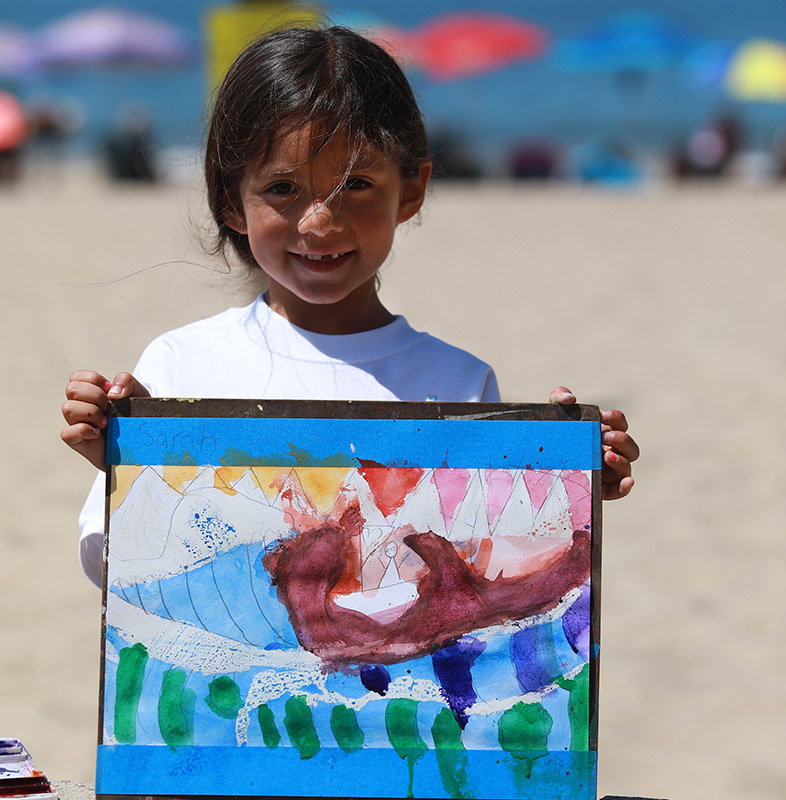 This year, the Lynda Fairly Carpinteria Arts Center is offering our Summer Camp FREE via a virtual Zoom meeting with art instructor Sara Leo and drama instructor Asa Olsson! Weekly art activities to include printmaking, 3D projects, watercolor and pastel techniques, as well as drawing skills! Project materials and sketchbooks included in the materials fee.
♥ Thank you to Alan Koch, 93013 Fund, and The Santa Barbara Foundation for sponsoring our summer camp this year ♥
To ensure their engagement and success, children ages 5-8 must have adult supervision during the virtual art instruction meeting. Registration is free. A visual arts supply package is $20 and will be available to pick up in the arts center courtyard the week prior to camp. The material fee for the performing arts camp is $5. No family should be discouraged from applying to our classes and workshops because of lack of funds - we have scholarships for all art supply packages. If you need financial assistance with art supplies, please complete one of the forms below.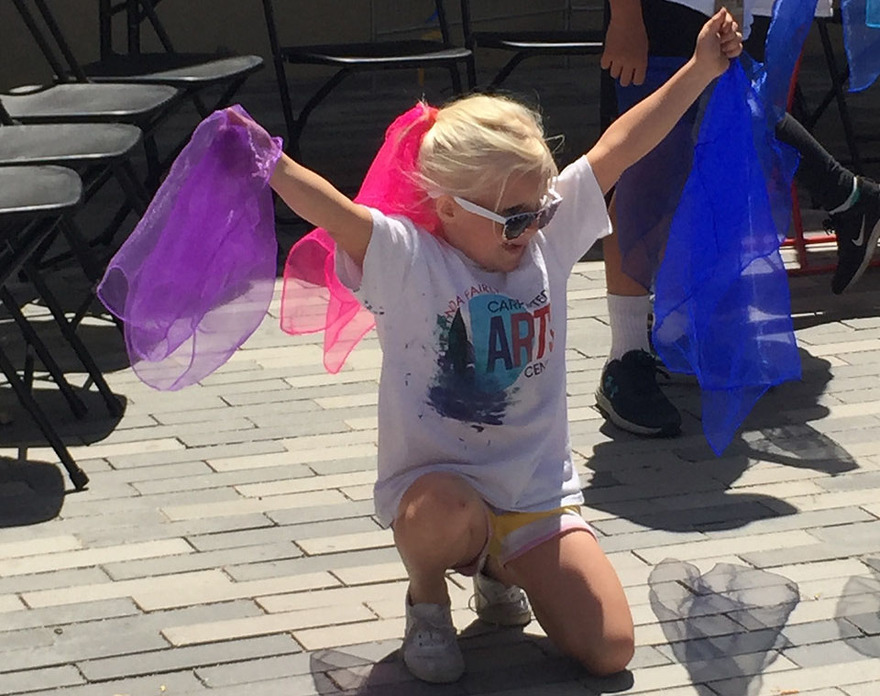 Check out our FACEBOOK PAGE for lots of past Summer Camp PHOTOS!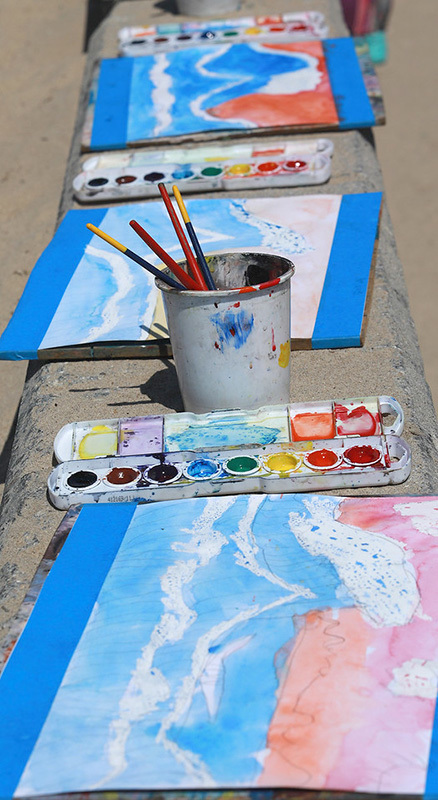 Arts by the Sea summer day camp has a long tradition of offering children a chance to spend their time outdoors exploring a variety of media as they create fine art.
Each morning, campers enjoy learning about various art styles such as Impressionism, Expressionism, Cubism etc. and explore how to apply similar characteristics in their own artworks. Following the morning of hands-on art, including the weekly fieldtrip to paint at the beach, campers enjoy a music or drama session in the afternoon.
The afternoon music sessions in the past explored traditions of Africa through stories, songs, and dances in preparation for a public performance on Friday afternoon. In addition to singing, campers play drums, ukuleles, marimbas and hand percussion. We have excellent instruments and enough for everyone to always be playing!
The afternoon drama sessions give the young actors the opportunity to learn the crucial skills of building characters and expressing interior emotions physically and vocally. Campers not only have a chance to improve their public speaking skills individually, but learn how to work as an ensemble, gaining valuable leadership skills while having fun and making new friends.