2023 Arts by the Sea Summer Camp
8 Weeks of Visual & Performing Arts
Each session ends with an art exhibit, performance, or STEAM expo!
Registration is now OPEN. Become a member to save 10% on each camp!
Teen Volunteers needed! Info & Application Here
9 a.m. - 3 p.m.
For children ages 6-12
All supplies, snacks and camp shirt included
$295 per week ($236 for week 3 only, no camp on July 4th)

*$590 for Session 7 (Weeks 7 & 8)
Members recieve 10% off

You will need to purchase a membership from your online basket before purchasing Summer Camp sessions (not in the same transaction).
To take advantage of your Membership discount, sign in or register for an account on our website here. Once signed in, your membership discount will apply automatically to your summer camp registrations. If you have any questions or issues regarding your discount, please send an inquiry to web@carpinteriaartscenter.org
For questions or inquiries regarding Summer Camp, to be added to a Waitlist, or for help with your member discount please email summercamp@carpinteriaartscenter.org.
IMPORTANT: AFTER PAYMENT, YOU WILL RECEIVE AN EMAIL WITH MEDICAL & PERMISSION RELEASE FORMS FOR UP TO 2 CHILDREN. YOUR REGISTRATION IS NOT COMPLETE UNTIL THE FORM(S) IS SUBMITTED.
We welcome children of all abilities and modalities at Arts by the Sea Summer Camp. If your child requires the assistance of an aide or resource specialist during the regular school year, please provide an adult assistant for your child at summer camp. This can be a parent, grandparent, friend, or professional assistant.
No family should be discouraged from applying to our classes and workshops because of lack of funds - we have scholarships awarding 50% off each session, up to $500 per family per year. If you need financial assistance, please complete one of the forms below.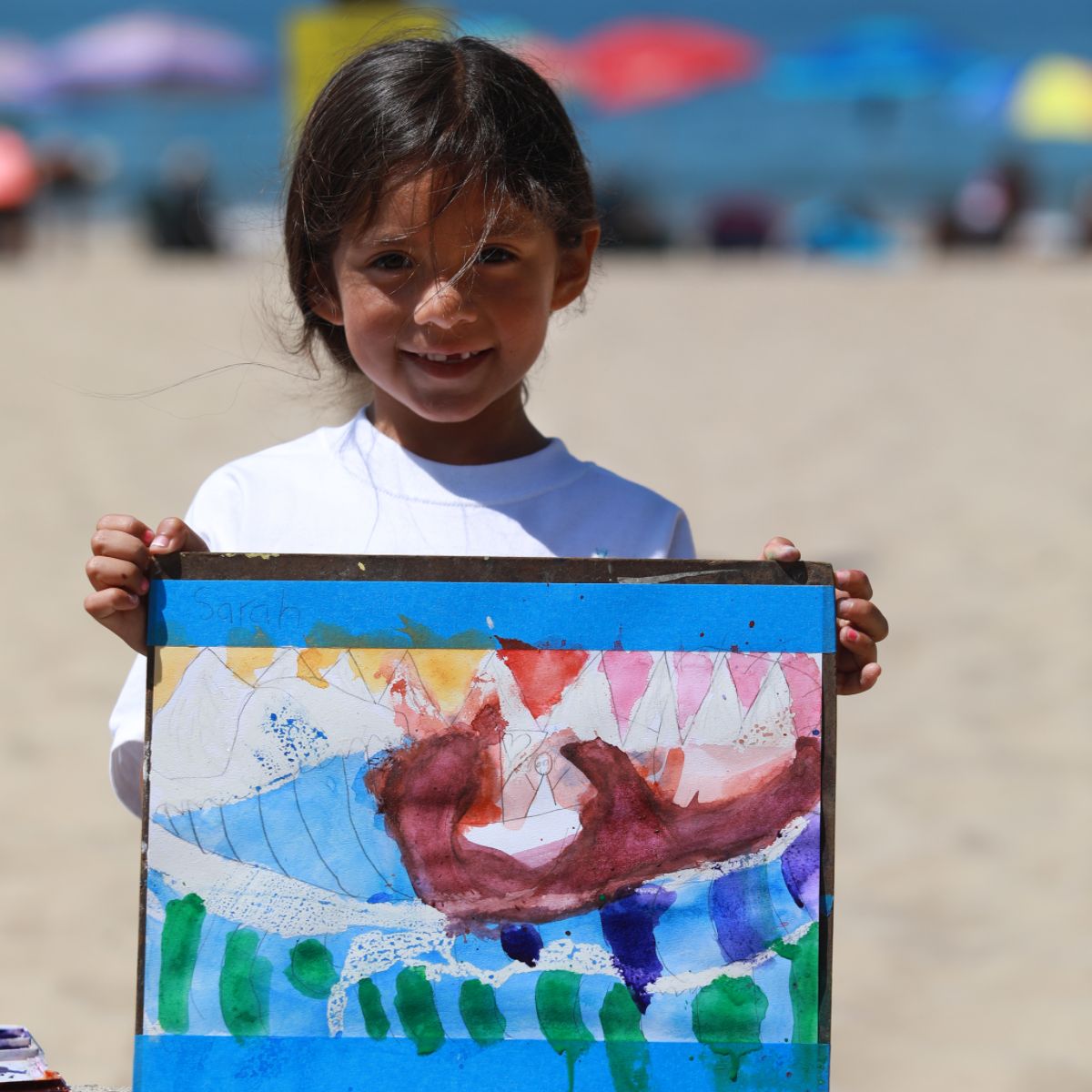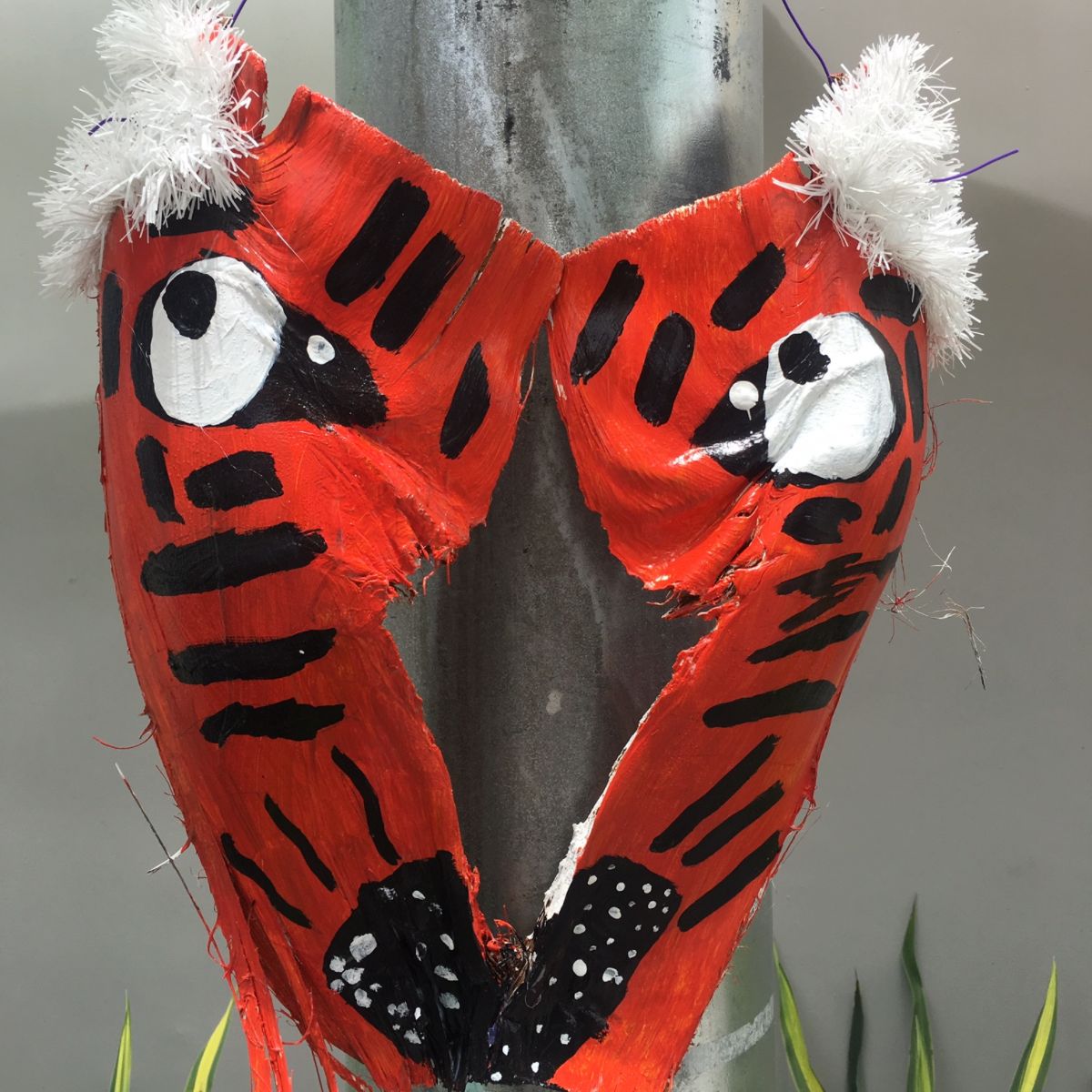 ---
View our 2023 Schedule below:
Visual Arts in the Morning / Theater in the Afternoon
Week 1: June 19th - 23rd / 9 am-3 pm
"Animals All Around"
We will learn about a variety of creatures from around the world and use them as inspiration in our artmaking and acting in this first week of camp.
Week 2: June 26th - 30th / 9 am-3 pm
"The Art of Food"
This week, we will "play" with our food! What could be more fun? Campers will learn about artists who use food as inspiration for their masterpieces and we will make a few of our own.
Visual Arts in the Morning / Music in the Afternoon
Week 3: July 3rd - 7th / 9 am-3 pm
"Island Vibes"
Here comes the sun! Campers will create art and music inspired by tropical locations and our very own Channel Islands.
Adjusted rate (no camp July 4)
Week 4: July 10th - 14th / 9 am-3 pm
"Recycle/Upcycle"
Campers will use a combination of natural materials and recycled items to create their masterpieces this week.
Visual Arts in the Morning / STEAM in the Afternoon
Week 5: July 17th - 21st / 9 am-3 pm
"The World of Wizardry: Harry Potter & Friends"
Alohomora! This week, we will "unlock" the fun of STEAM with our art-making and STEAM explorations in the wizarding world.
Week 6: July 24th - 28th / 9am-3 pm
"Fantastic Beasts"
Magical creatures and fantasy characters will come to life in our morning art explorations, and campers will experiment with all things STEAM in the afternoon!
Visual Arts in the Morning / Theater in the Afternoon
Week 7th & 8th: July 31 - August 11 (Two Week Camp) 9 am-3 pm
"The Elements" (Week 7 - Earth/Air, Week 8 - Fire/Water)
Campers will delve into an exploration of the elements in their artmaking! They will learn about and experiment with clay, air, water, and fire while making their masterpieces in this special two-week camp.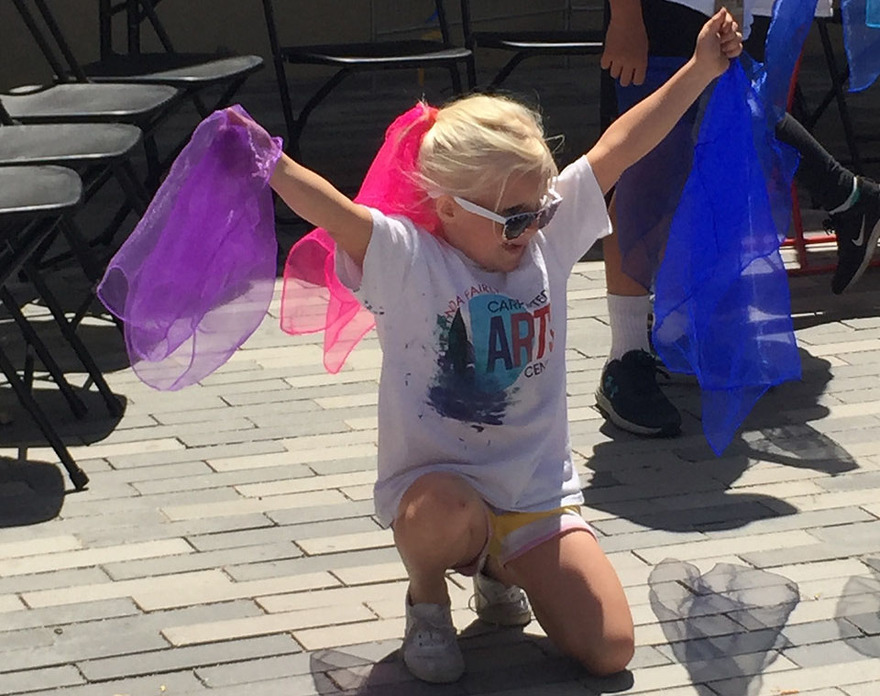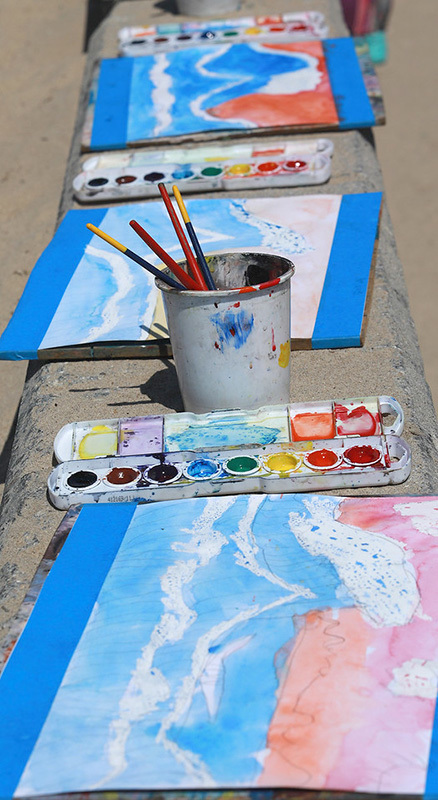 Arts by the Sea summer day camp has a long tradition of offering children a chance to spend their time outdoors exploring a variety of media as they create fine art.
Each morning, campers enjoy learning about various art styles such as Impressionism, Expressionism, Cubism etc. and explore how to apply similar characteristics in their own artworks. Following the morning of hands-on art, including the weekly fieldtrip to paint at the beach, campers enjoy a music or drama session in the afternoon.
The afternoon music sessions in the past explored traditions of Africa through stories, songs, and dances in preparation for a public performance on Friday afternoon. In addition to singing, campers play drums, ukuleles, marimbas and hand percussion. We have excellent instruments and enough for everyone to always be playing!
The afternoon drama sessions give the young actors the opportunity to learn the crucial skills of building characters and expressing interior emotions physically and vocally. Campers not only have a chance to improve their public speaking skills individually, but learn how to work as an ensemble, gaining valuable leadership skills while having fun and making new friends.
Thank you to our 2023 Sponsors!
Megan Isaac Community Artist