Join us to enjoy music & spoken word by local writers, poets & singer/songwriters.
Salon Moderators: Maya Shaw Gale & Cynthia Waring
August 29th Feature:
A taste of The Alcazar Theatre's new Annual Summer Series of hilarious short plays "LOL", performed by The Alcazar Ensemble was shown during our Community Voices Salon on Sunday, August 29th in the Koch Courtyard. Also featured will be Arturo Tello. The series of one act plays will be running September 9th through 12th at the Alcazar Theatre. On October 21st, the Alcazar Ensemble open their next production with No Body Like Jimmy by Burton Bumgarner: a hilarious farcical murder mystery with a most surprising ending. We are proud to announce that the talented cast is working under the direction of acclaimed director Jim Sirianni.
Two Guys and A Bench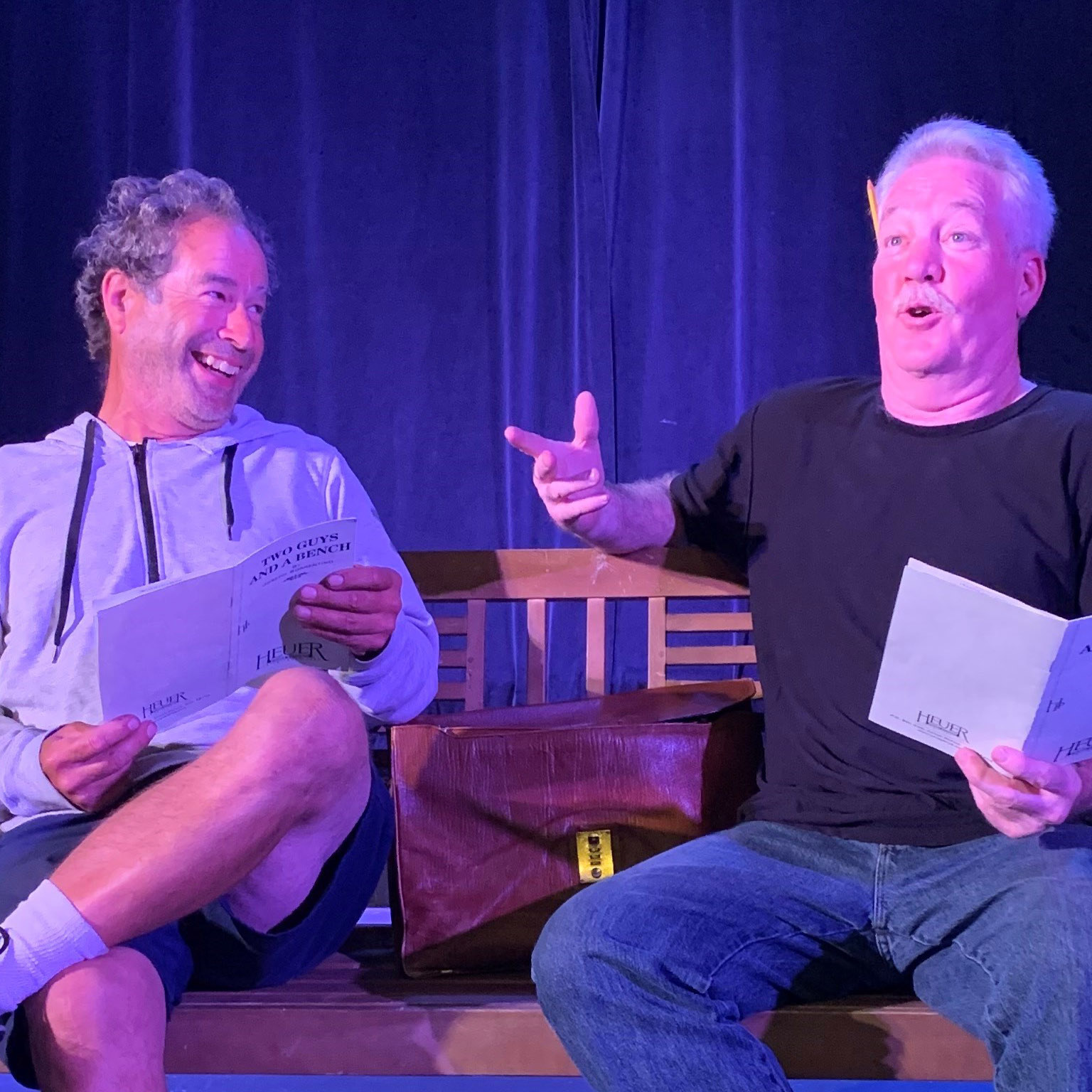 The first play is titled Two Guys and A Bench. An occasional actor and full-time coffee shop manager, is spending his lunch hour in the park, memorizing his lines for his upcoming role in Henry V. Things are going well until Harry arrives and not only upsets Frank's afternoon, but his entire life, as he methodically - and hilariously - takes Frank's identity.
Ditzies

Another play is named Ditzies by Deborah Karczewski, directed by Åsa Olsson. Trixy, played by Jamey Geston, takes Roxy, played by Hannah Gonzalez, out driving to prepare her for her road test. After a near-accident, the two ditzies are left stranded in the woods to face a series of hilarious mishaps.