Continuing to bring creativity and connectivity to our community, The Lynda Fairly Carpinteria Arts Center rolled out a community art project which is titled, "Signs of Hope". There were two versions of these 24" x 18" yard signs that could also be shared without the stakes in store windows.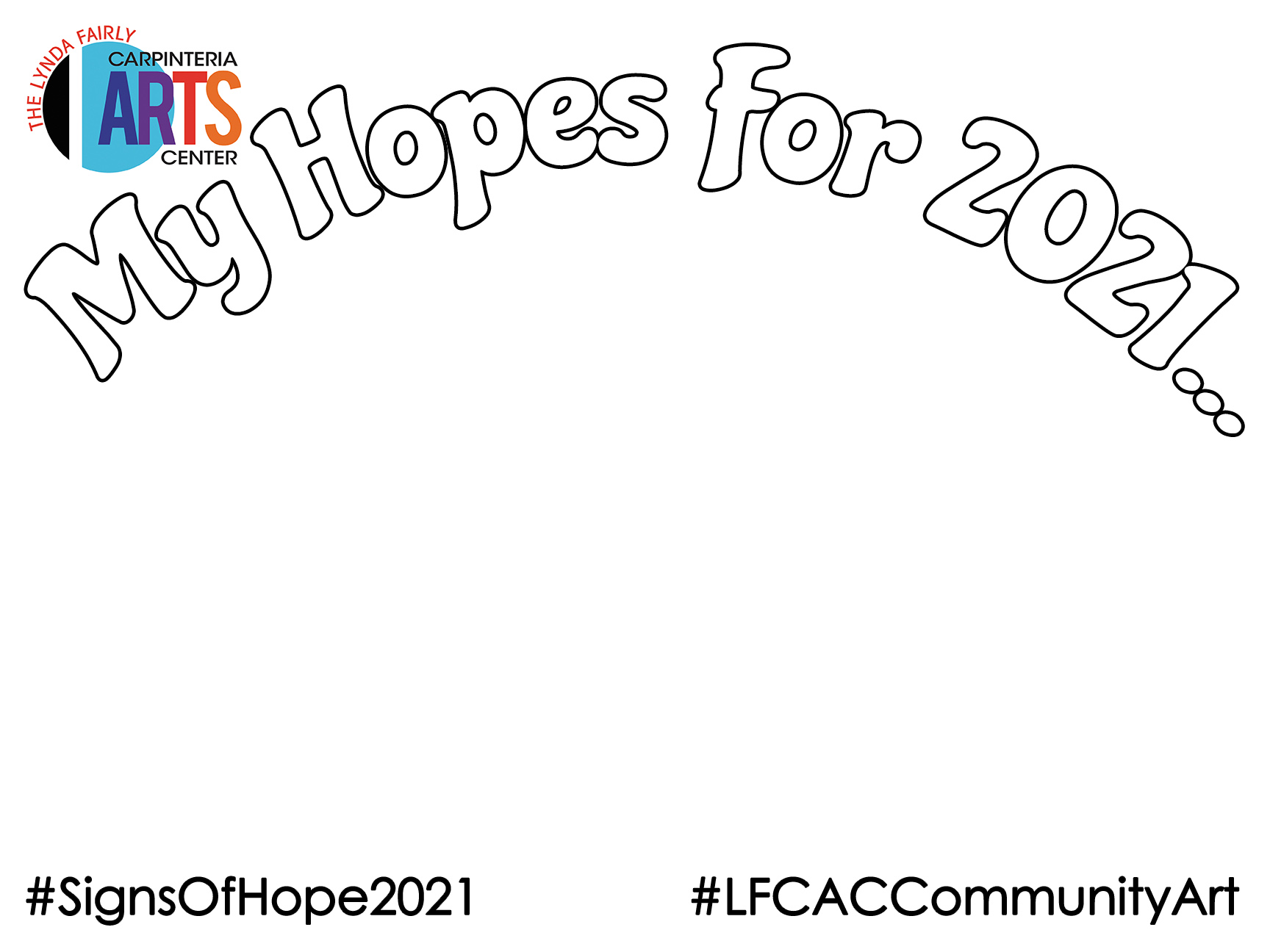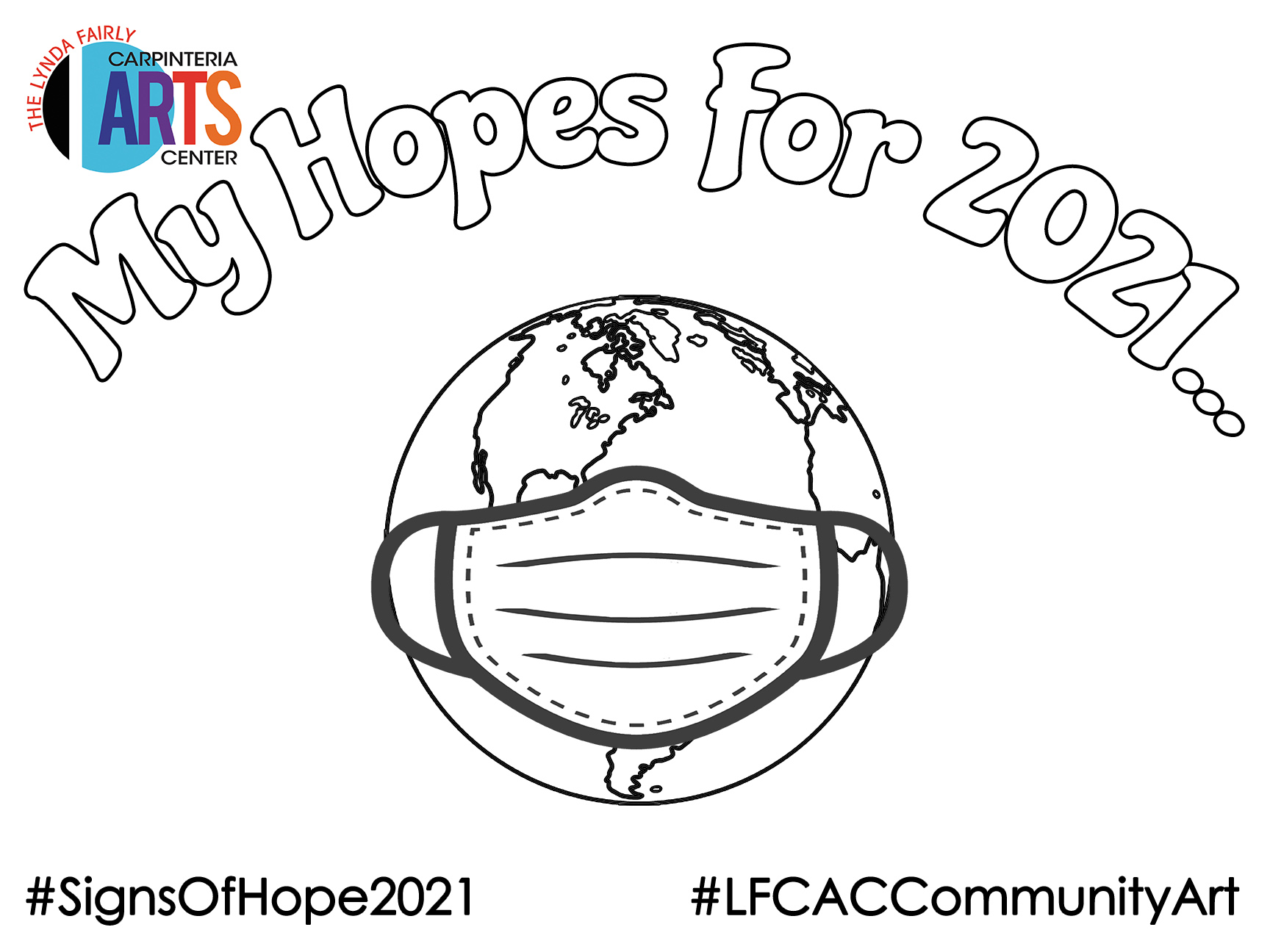 The first sign is a blank canvas with the words, "My Hopes for 2021" and the second version has the addition of a world wearing a mask for those that prefer to color artwork. "We hope people will creatively use the signs to bring hope and inspiration to each other during these challenging times" said Operations Manager Kristina Calkins.
The community was invited to pick up free yard signs during the months of February and March, and they were displayed down Linden and in residential yards.