Our Financials
The Carpinteria Arts Center, DBA: Lynda Fairly Carpinteria Arts Center, is committed to the strategic goal of continuing to achieve financial sustainability; and, to maximize our resources to deliver the benefits of all services to the community: classes/workshops; gallery exhibits; events.
Each year, the Finance Committee retains an independent accounting firm that prepares the Compilation Report as of the end of the fiscal year. The report consists of the statement of financial position; related statements of activity, functional expenses and cash flows; and, related notes to the financial statements in accordance with generally accepted accounting principles. In addition, the annual tax returns are prepared: Federal Form 990 and California Form 199 for Exempt Organization with supporting schedules.
Additionally, the Finance Committee meets monthly to review financial performance and conduct general oversight of the accounting function. The Board of Directors approves the annual budget plan and monthly reviews financial performance.
Sources of Funds (Income)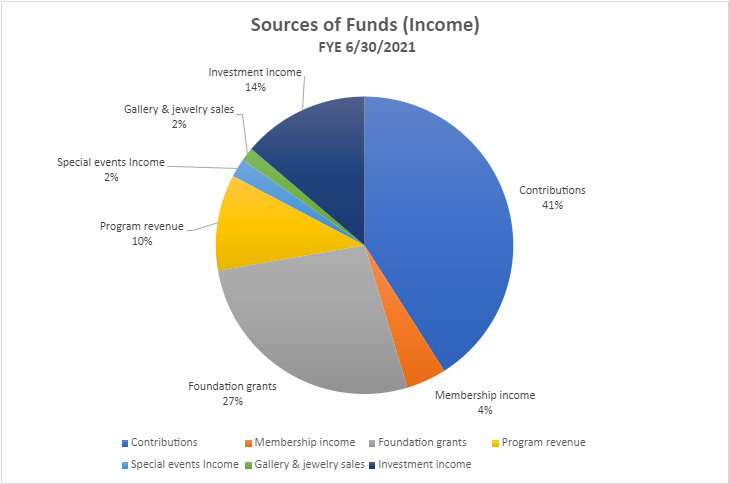 Compilation Reports
Uses of Funds (Expenses)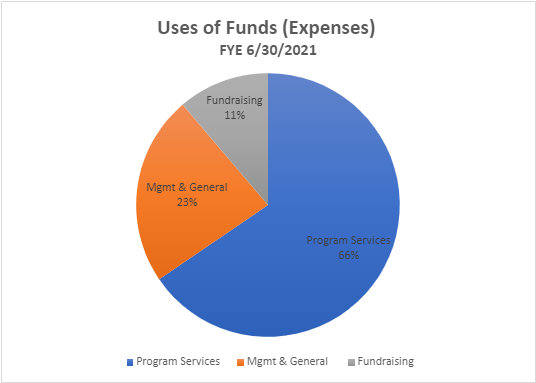 Federal/State Tax Returns