Due to public health concerns of COVID19, our Gallery's 2020 calendar has been postponed until further notice.
Click here for details.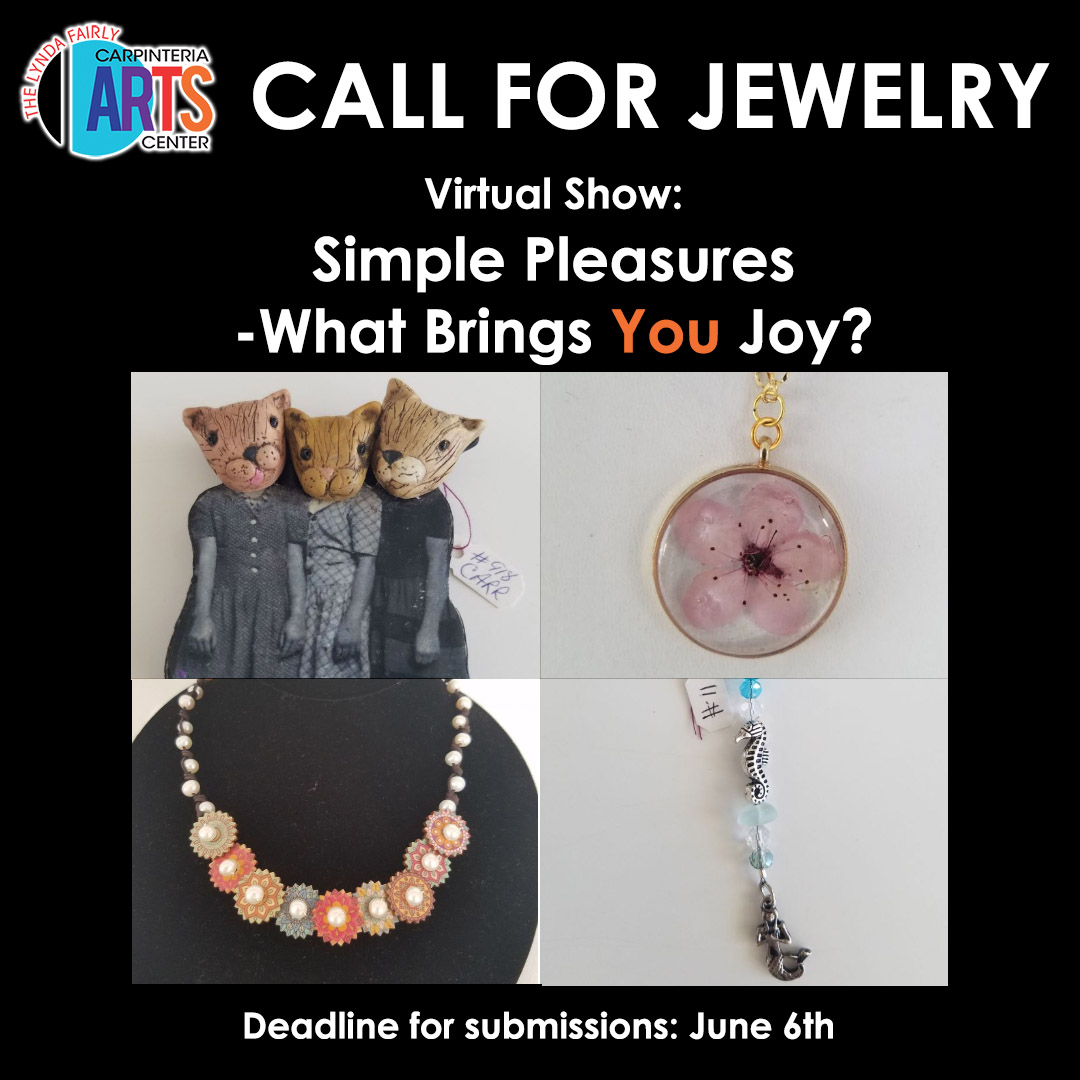 Our next jewelry show will run alongside our virtual "Simple Pleasures" show!
The fee for this ingathering is $3. Deadline for submissions is June 6th. Additional details will be emailed to participants by June 14th.
We will need images of your art for our virtual jurying process! Take photographs of your submitted jewelry to create image file (with a black or white background) and please include the submission number of your piece somewhere in your photograph. This is to ensure ease and certainty during the jurying process, so thank you! Image files must be a jpeg or tiff with a file size minimum 800 pixels by 800 pixels. Email your image files by June 6th to info@carpinteriaartscenter.org