The Lynda Fairly Carpinteria Arts Center is excited to announce that we will resume our National Poetry Month Competition for April 2023. All ages (5+) are invited to submit poetry for consideration by April 30th. This award seeks to recognize excellent verse originating from Carpinteria. There is no entry fee. Winning poets will be invited to read their poems at a reception at the Arts Center on May 13th at 2:00. One prize will be awarded in each category by age. Up to 3 entries per person. Winners will be published in the Coastal View News and will receive the following:
Children (ages 5-12): $50
Teens (ages 13-18): $100
Adults (19+): $300
Submission Guidelines: The Arts Center Seeks unpublished, original poems that are no longer than 100 lines. Register the entry using the following links:
Ages 5 - 12Ages 13 - 17Ages 18+
Upon completion of the form, poets will be automatically emailed an upload link to submit the poem. The links will expire on April 30th. Winners will be announced before the reception, and the public and all participants are invited to attend.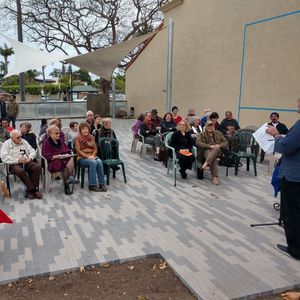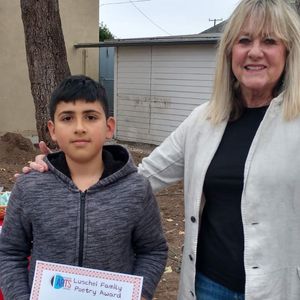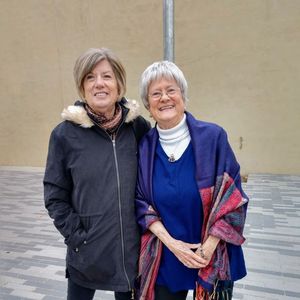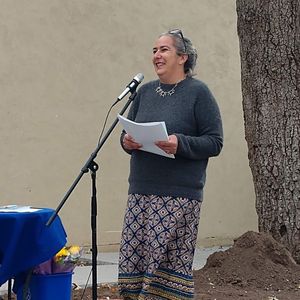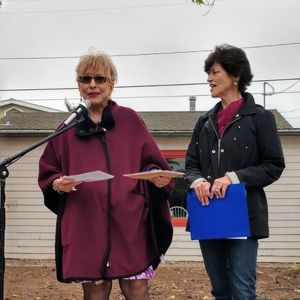 2021 Poetry Award Winners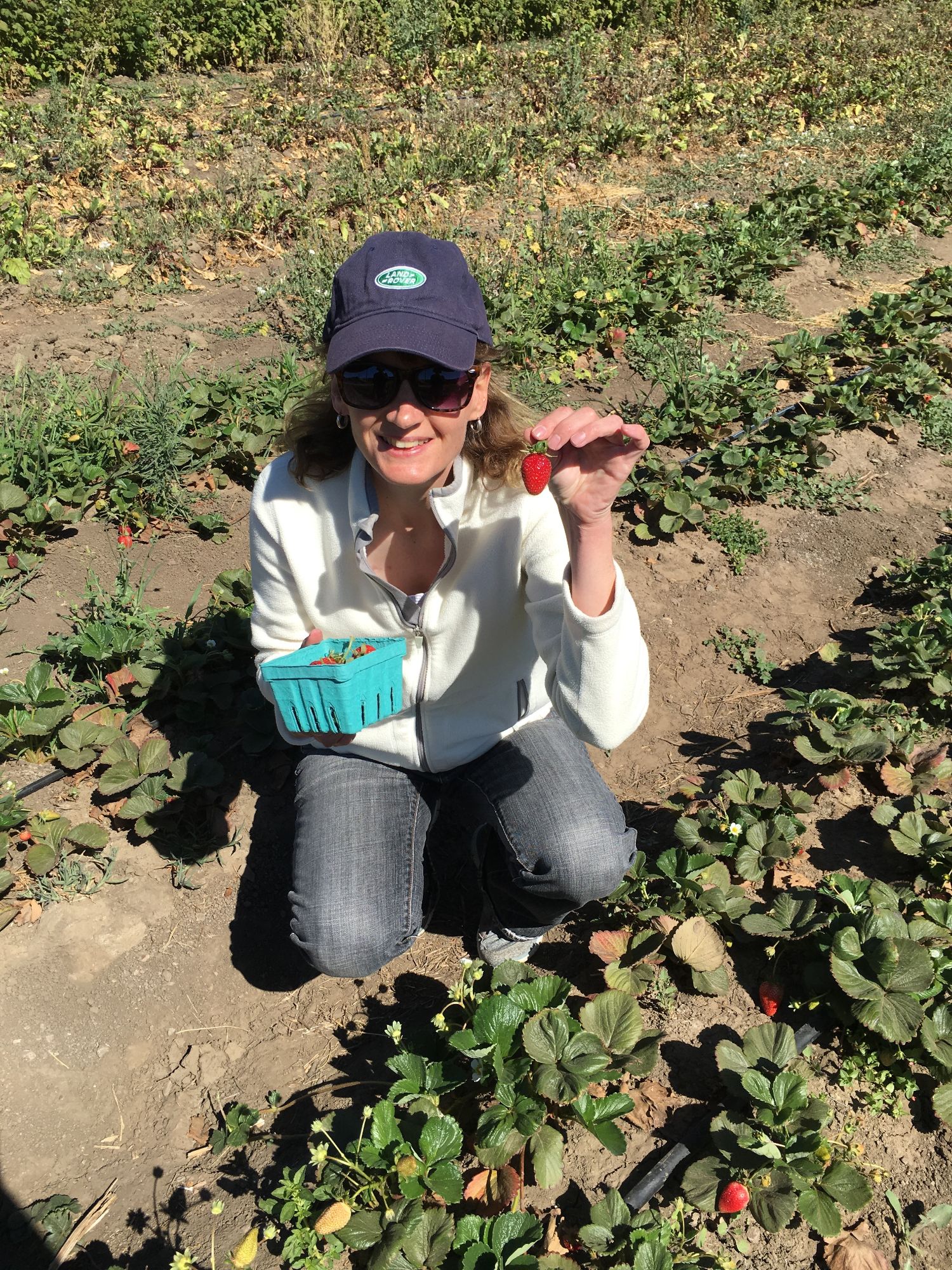 Adult Category Winner
Christina Gessler
What Falls Away
Don't ask me to explain Passover or Easter or Ramadan;
or how George Floyd's family will ever forgive anyone.
Don't ask me how broken bones knit back together; or why a caterpillar melts into a goopy soup then emerges from the cocoon a butterly;
or what is holy.
Give these questions to the scientists and scholars and those with vast vocabularies and faith.
Give me, instead, a course in ordinary miracles:
A flock of birds in the neighbor's tree to awake the morning darkness with wordless hymns of dawn;
And breath after breath filling and leaving my lungs, effortlessly.
Then let me witness the moment the butterfly's wings finish drying, before they stretch full length and attempt flying.
Afer I learn to trust in these small things,
Let me sleep through a dreamless night;
Let me praise ordinary mysteries--pens with ink; the simple spelling of j-o-y and l-o-v-e;
Let me start at the beginning, again, with hands open and able to carry these wishes and hopes without worry for what slips through my fingers like sand.
I'll leave them where they fall
because this is the only miracle I know:
You do not have to carry it all.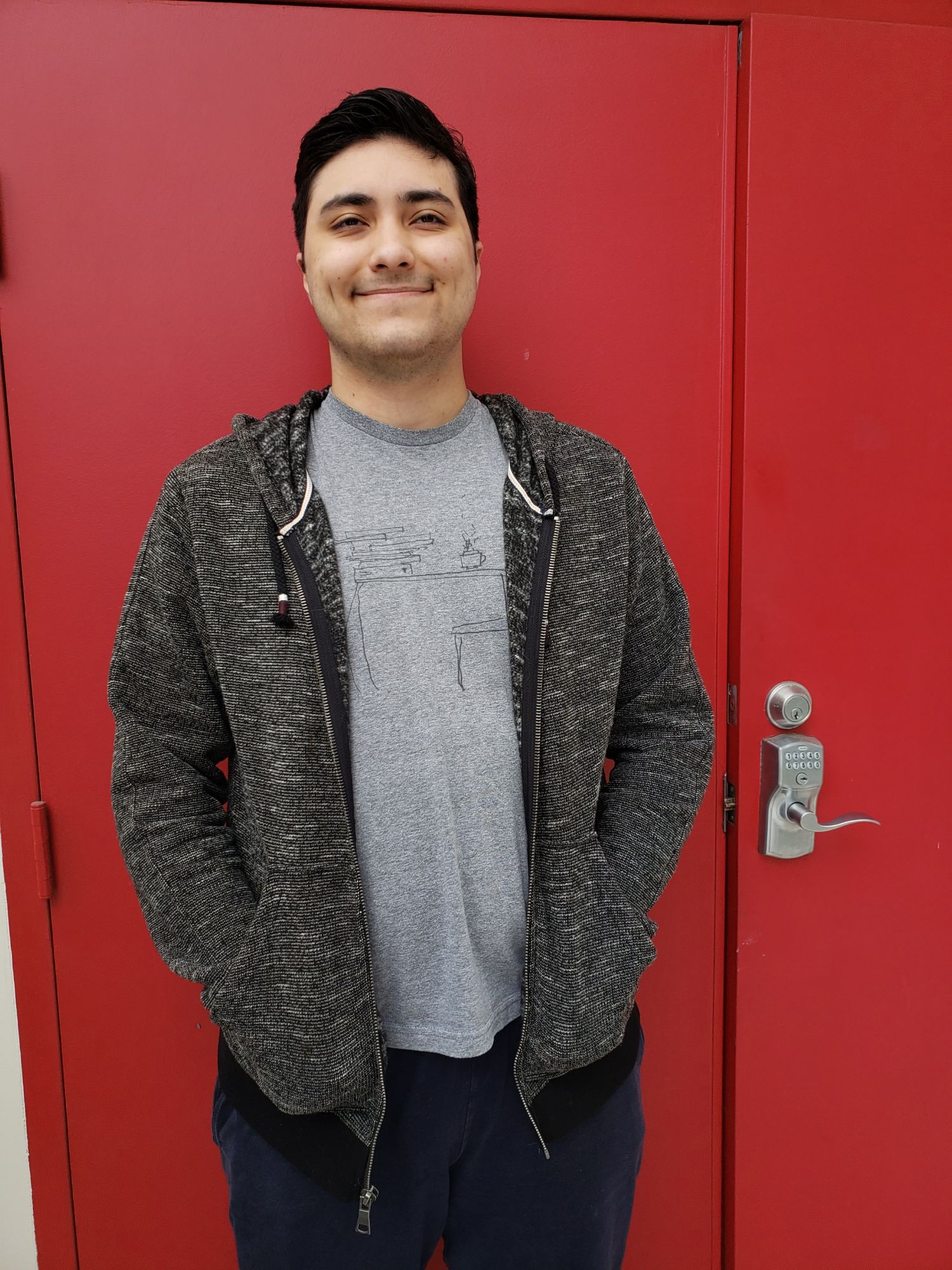 Teen Category Winner
Noah Manzarek-Naghi
Leper Tree
There is a place of naught
In the dry valley
Where the air smells of rot;
Where the lepers flee.
Father told me that
It's no place for me
But I look down there at
That old leper-tree.
There's a pulpy amber drum,
Red,
That seems to glare at us from
The leper trail's end.
It sloughs from the
Old and scaly bark,
And when it stares back at me
I see countless darkened hearts.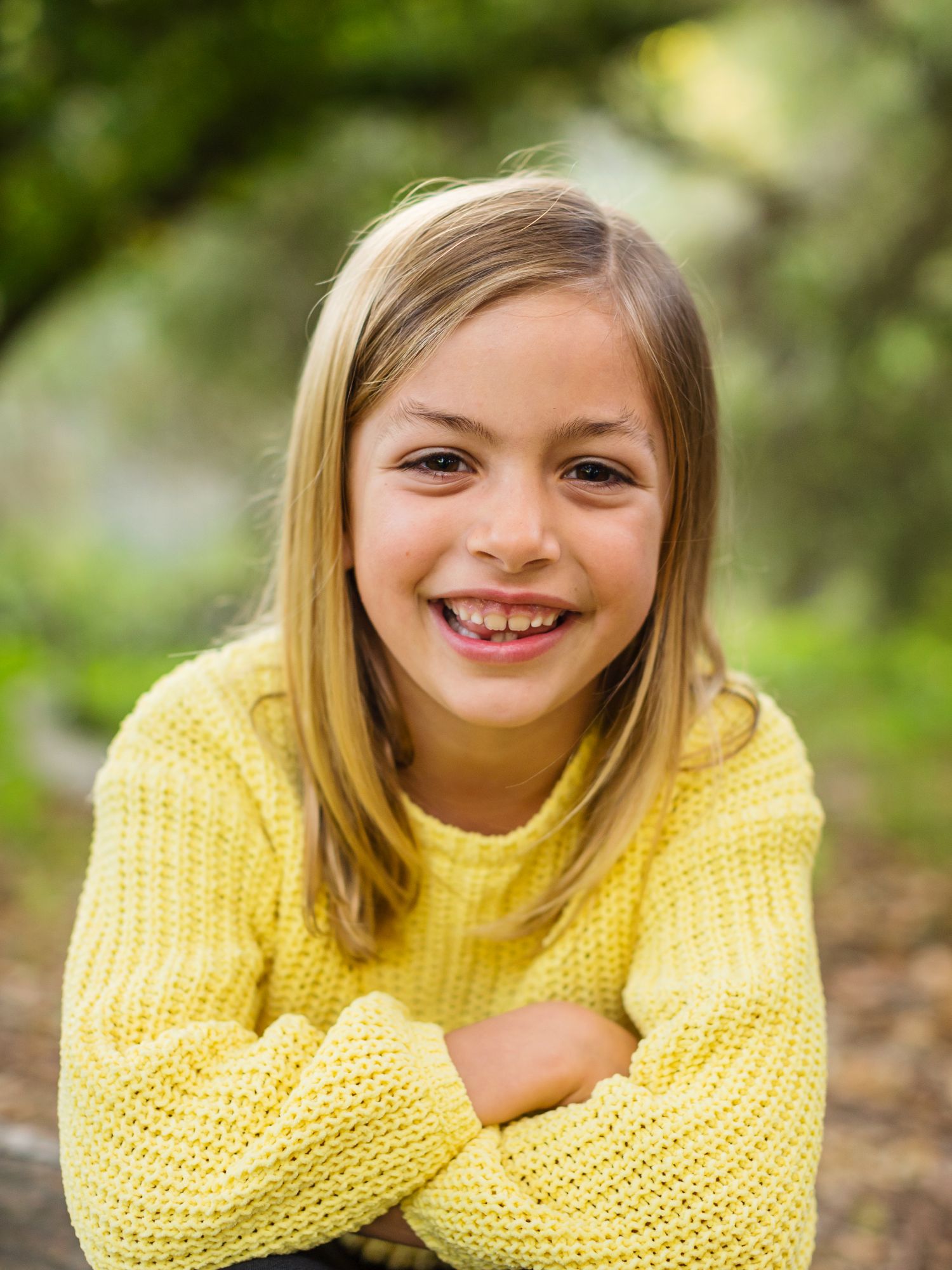 Child Category Winner
Orly Espinoza
Poppies
Orange and beautiful
standing open to the sun.
Their petals dance in the light.
At the end of the day
they close their petals
and say good night.
2021 Honorable Mentions
Rosita Power
Child Category Honorable Mention
Flowers in Broken Vases
In my world, sympathy rules <br/ >You scatter your feelings around me <br/ >I pick them up <br/ >Each one slicing my fingers <br/ >But my pain is just a papercut <br/ >Compared to the stabs in your back <br/ >My pain is far away <br/ >Yours is chasing you <br/ >Getting closer, closer, closer<br/ > That I why I feel pity for you <br/ >That is why sympathy rules <br/ >And bathes in darkness <br/ >In my world, if empathy ruled under the stars <br/ >Castles would be made by the tears of billions <br/ >No one could help us out of the hole we dug together <br/ >Sometimes sympathy feels like empathy <br/ >Feelings so strong being dumped upon me <br/ >Like rain <br/ >Rushing, soaking, drowning <br/ >Then the storm stops <br/ >Silence <br/ >Then sun <br/ >You say I cleared the clouds <br/ >But that is not true <br/ >Every night has its day <br/ >It is unavoidable <br/ >The shards from your perfect vase <br/ >Transform, disappear <br/ >And what is left <br/ >Are the flowers that your vase once held <br/ >Now blooming <br/ >I can no longer only sympathize <br/ >I can now empathize <br/ >I feel your feelings <br/ >Like I earned them <br/ >I am as happy for you as you are for yourself <br/ >There is no excuse not to look for happiness beyond broken vases <br/ >Happy is simple, familiar, kind <br/ >Like empathy <br/ >So together let our flowers bloom
Vida Lev Wolstencroft
Child Category Honorable Mention
My Streets
My street <br/ >Is at the very edge <br/ >Of town <br/ >In the midst of <br/ >All the trees <br/ >The gravel beneath my feet <br/ >Goes c r u n c h c r u n c h <br/ >When I'm walking the dog <br/ >My mom teaching in the background <br/ >When I'm reading <br/ >My cats meowing, <br/ >Wanting us to let them in. <br/ >The s w i s h of the trees <br/ >Blowing in the wind <br/ >My dog barking like crazy <br/ >At nothing at all <br/ >Every once in a while <br/ >I hear a car <br/ >I go out every day <br/ >To play with my chickens <br/ >They used to be scared <br/ >But now they'll eat out of my hand <br/ >Every Tuesday I hear the r o l l i n g <br/ >Of people taking their trash bins to the curb <br/ >To be emptied. <br/ >In the evening <br/ >We give our tortoises grapes <br/ >And laugh as they go hyper <br/ >Running around and around the table <br/ >As if they have somewhere important to be. <br/ >Every week <br/ >I hear a car pull up in the driveway <br/ >And the c r u n c h c r u n c h of feet on the gravel <br/ >And I go with my dad <br/ >Who's taking me to my other street
My other street <br/ >Is right in the middle <br/ >Of town <br/ >And I can walk to the grocery store <br/ >If we have time. <br/ >My favorite place in town <br/ >Is right around the corner <br/ >Although my dad doesn't like the coffee there. <br/ >We live on a side street <br/ >So we hear cars on the main road <br/ >Going v r o o m v r o o m <br/ >And sometimes we go out <br/ >Onto the street <br/ >And play ball <br/ >S q u e a k s q u e a k <br/ >B o u n c e b o u n c e <br/ >But usually it's too hot. <br/ >In the morning <br/ >I can hear my dad <br/ >Playing piano <br/ >He's really good <br/ >And I can hear my stepmom <br/ >In the office <br/ >Type type typing <br/ >And sometimes <br/ >I hear my dad talking <br/ >If he's on a conference call <br/ >With some people <br/ >Talking about work <br/ >In the afternoons I play roblox <br/ >B e e p b e e p b l o o p <br/ >And I shout and laugh <br/ >With my friends <br/ >And sometimes my dad comes in and tells me to quiet down. <br/ >We go for walks in the evening <br/ >And then watch Horrible Histories <br/ >It's my favorite show. <br/ >At my other street <br/ >I sometimes miss the meowing of my cats <br/ >Or the barking of my dog <br/ >But I love it just the same <br/ >At my other street
Caroline Batchelder
Teen Category Honorable Mention
Karl the Fog
Overnight he creeps in, <br/ >loud horns announcing his arrival. <br/ >Blocking the sky, <br/ > hugging the bay, <br/ >and sheltering the city. <br/ >From the tip-top of Mount Tam, <br/ >all the way to Sutro Tower he resides. <br/ >Mysterious and gloomy some might say. <br/ >But others rejoice, <br/ >as, he makes for the perfect day. <br/ >A grey-white blanket, <br/ >over the bustling city, <br/ >settling everything down. <br/ >He covers it as a whole. <br/ >So thick you can't see your hand extend, <br/ >and landmarks are engulfed. <br/ >Just as stealthily as he crept in, however, <br/ >he retreats. <br/ >The lack of horns let the city's residents know of his departure. <br/ >They're all aware he won't be gone for long though, <br/ >for this city, <br/ >is his home forever. </p >
Karl the Fog; resident of San Francisco
Olivia de Ponce
Teen Category Honorable Mention
My Heart
If you leap into my heart <br/ >You will see me and my Grandpa fishing <br/ >You will hear us singing our favorite camping songs <br/ >Each note way off pitch <br/ >Each song our smiles getting bigger
You will smell the woods of Bridgeport <br/ >You will feel the warmth of the fire cracking like a witch and her evil laugh. <br/ >You will taste freshly caught supper <br/ >And you would miss him too.</p >
Madeline Holl
Adult Category Honorable Mention
Working in a thrift store during the pandemic
The ant climbs <br/ >the mountain range <br/ >of bumpy concrete <br/ >Alone
Does she move in fear <br/ >Or in company <br/ >As I watch
Where do unpaired shoes die <br/ >And lone people fill <br/ >Their time with chat <br/ >And arms with stacks <br/ >Of pants and plates <br/ >And still <br/ >Come back the next
Synced work of an anthill
Not my heart for you <br/ >But my arms <br/ >Ache <br/ >Feel suddenly loose <br/ >And more awake
Running breath, Lonely stretch <br/ >Tonight, a slice of moon <br/ >rests in her pocket <br/ >like butter in its dish
The planes sail <br/ >Like boats in water <br/ >Machines through air <br/ >A man throws fire <br/ >for an audience in the sand
If the marble of blue and green <br/ >which I've never seen <br/ >heats to orange and red, <br/ >Watch death and regret <br/ >rushed silhouettes <br/ >I will wait for the moon
Carry with me <br/ >Needle and thread <br/ >A button untouched by dread <br/ >Sew it to the sky
See the ant is safe in the grass <br/ >And the shoppers have amassed <br/ >More than hats and glass
See that I make it <br/ >After all has been sold <br/ >To the one I wish to hold
Bryan Mootz
Adult Category Honorable Mention
Mornings of 2020
7:04, sometimes it was 7:12, and once it was 7:46 <br/ >But that was before, now it's 7:04. <br/ >There's not much to make the train late anymore. <br/ >The porters open the doors for <br/ >ghosts. <br/ >No one is out to get stuck on the tracks. <br/ >Whistles agitate the air in short bursts, good for miles, <br/ >This is my rolling thunderous rooster. <br/ >Before, the train making its 7:04 was just that, <br/ >a train with a destination, <br/ >with passengers looking out the window, or <br/ >At their computer screens, or <br/ >Sleeping. <br/ >It's 2020 now, no need for <br/ >details. <br/ >This beast has become my unrequited love, <br/ >Steel cast and forged, hundreds of tons of fabrication floating <br/ >on seamless rail. <br/ >The 7:04 is the strong hand on my shoulder <br/ >telling me it will be alright. <br/ > "I'm still here," it says. "How bad can it be?" <br/ >I don't know how bad it can be. <br/ >I don't want to think about how bad it can be. <br/ >I just let the steadfastness of polished metal and air brakes <br/ >do their job. <br/ >A reminder of a time, not that long ago, <br/ >but almost out of memory's reach, <br/ >when my breath wasn't a suspicious carrier of death, <br/ >when your mouth was one to laugh with, cry with, <br/ >but not one to be feared.
2020 Poetry Award Winners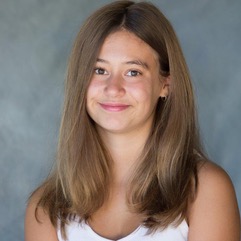 Teen Category Winner
Phoenix Seal
WHERE I AM FROM
I am from the cold mornings of the first frost,
Where all the seasons feel like winter.
I'm from hundreds of elk crossing over the hills
Every morning at dawn,
Leaving their tiny footprints in the freshly fallen snow.
I'm from passing moose on the front lawns on the way to school
And half days so we can get out early to ski
I'm from the shuffling noise of ski boots inside the gondolas
And the hours upon hours of ski school lessons.
I'm from that feeling of cold toes and fingers,
The relief of taking off my ski boots at a rest stop
To ease my aching feet,
The hot cocoa slowly reviving me and warming up my insides.
I am from risking the blistering cold on your fingers
To sneak some gummy worms and marshmallows on the chairlift.
From giggling with my friends going up
As we tried to slide the snow off our skis,
Clanging them together hoping they wouldn't fall off.
I'm from getting home and going out the back to the hot tub,
The sensation of being warm
But with the cold air and snowflakes blowing all around.
I'm from the coffee shop at the end of the street every day after school,
The feeling of the hot toasted bagel against the cool cream cheese.
I'm from Utah,
I'm from what makes all these things home.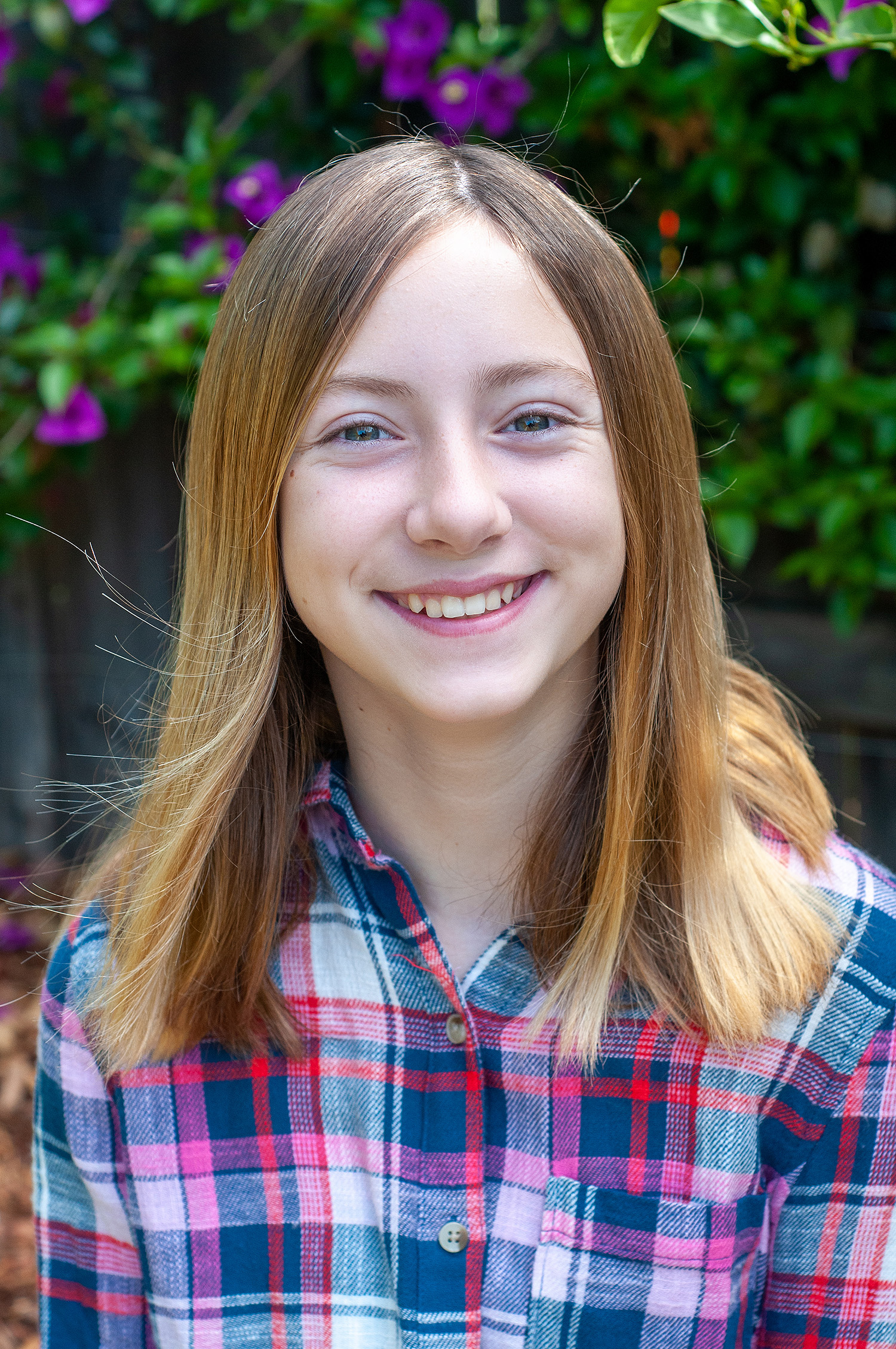 Child Category Winner
Ellie Elizabeth Roberts
Gratitude
Gratitude, such a small thing, yet so powerful.
Be thankful for what you have and why you have it,
be thankful for who you meet and why you met them,
and be thankful for who you are and what makes you YOU!
Gratitude doesn't have to be hard, just give a little thanks to those
who helped you to get where you are now, and those who will help
you get further along.
2020 Honorable Mentions
Andrew Lilburn
Child Category Honorable Mention
Dad
Dad
safe, fun
gardening, learning, playing
I love my dad
always there
Evangeline Barton-Grimley
Child Category Honorable Mention
Grassy Spring Mountains
Grassy spring mountains
beautiful, sunny
flowering, sprouting, refreshing
the mountains covered in mustard flowers
beautiful
Maya Shaw Gale
Adult Category Honorable Mention
The Sacred Privilege to Feel
I live in this badass body
muscle, sinew, bone
talkin' to me all the time
'bout my connection to Earth
tree, water and stone
living in human sensation
a constant conversation
with vibration all around me
bird song wakin' up my brain
more than facts that want to fill it
with stress or strain, oh heck
I could drown there if not for
coming back to solid ground
of this bodacious body
these pleasure pulsating rhythms
from walk, dance, run
even pain reminds me I have
the privilege to feel
taste/palpate the living music of real
all around me
don't want to go too far afield
into thinking thoughts and theories
'bout life's what, why and how
when right here this body translates
everything into sultry, sensual savoring
of NOW, this moment of seeing
blue, green, golden light
a symphony of sound all day and night
singing my heart into syncopation
my bare skin stroked
by the wind, sea, sun
a friend's enveloping hug
I live in this body
more than territory of mind
where I sometimes get lost
wander for too many hours
before coming back to the power
of barefoot on cool cement floors,
silky sand, crunchy grass,
heartbeat like an African drum
talking to me all the time in sass
never alone when I come back
home to this badass body
something wild and wondrous
always going on/something
so real, this sacred privilege
to feel!
Kimbrough Ernest
Adult Category Honorable Mention
Unbidden
it came to me
late in life,
this glimpse of tenderness
fierce and fleeting
as a teenage crush
it came to me
like a soft breeze
that I could not
schedule or direct
just only nudge
open a window
and allow in
2019 Poetry Award Winners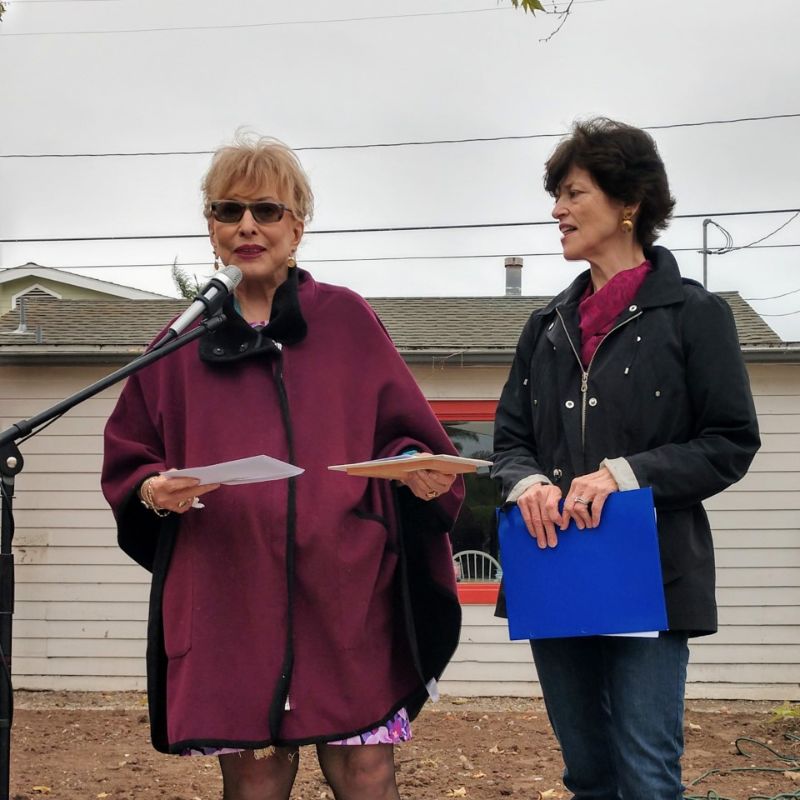 Adult Category Winner
M.L. Brown
California Fordhook Lima Bean - Phaseolus lunatus
We speak—hard white seeds,
little waxing moons
that slip

into turned soil
like polished stones
into a child's pocket.

Pot bean,
succotash,
soup.

Our farmer
sowed us on
the coastal plain,

stood at the rumps
of his three bays
that ploughed the fields,

obedient troika
even his young sons
could drive.

The fields, cupped
on three sides
by mountains,

on the fourth—open
to the loamy ocean
with its tides of till and sow.

Buttery, earthy,
100 years ago
from this unlikely place

we fed most
of the world.
People were crazy for us.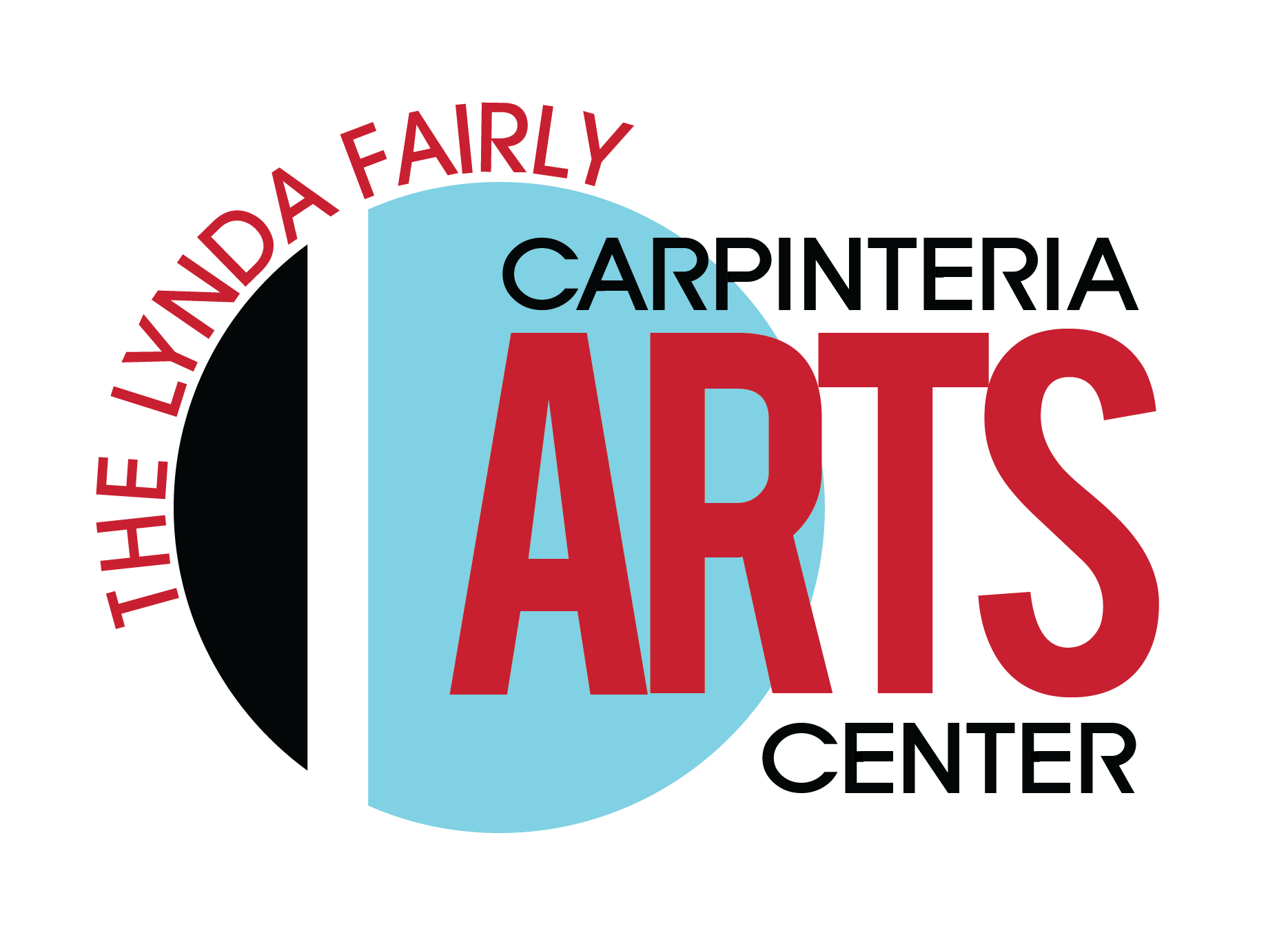 Teen Category Winner
Ruby McCullers
Stomach Aches
Black tiles, and if I look long enough I can make them swim,
A game between me, myself,
And black tiles on the bathroom floor,
The only game to play when doubled over crying
Trying not to hurt so much,
Trying not to hate so much, but not that kind of hurt, not only.
My stomach contorting into new shapes,
I used to beg to die, beg God to die before I knew what
Either of those words meant
(Always one for melodrama.)
It used to scare her, what to do when
Waiting isn't painless.
I don't have that hurt anymore, not much anymore, but
I still shout that same sentiment.
Things stay the same, even if they change, even as they change
Nothing has truly changed.
Doubled over crying,
Arms, fingers like taut strings, trying to pull myself back into recognizable shapes,
Tears on black tiles on the bathroom floor,
Black tiles swimming.
Head banging,
I wanted her to notice me.
Pity is a thing one has to earn.
Sitting on a windowsill and thinking about concrete,
To young to operate outside of the allowed.
Secrets behind desks, screaming in pencil,
Erasable.
Nothing I've said has ever been true.
A home never to be lived in, towers
The neighbor cut the wires with safety scissors and
Gonna conjure up this time.
Nothing I've said has ever not been lies.
Every corner holds something for her, and it comes back to this, every time.
Before this I hadn't known her voice
And I said her name,
Tried to call her off and she didn't hear me,
Her eyes were filled with red and hate and hurt,
I need to be called off.
Cutting comments, I always know just what to say.
The sweet aftertaste of a fight I didn't want to win.
Someone was always going to get hurt.
Acid stains on black tiles,
Black tiles on the bathroom floor,
Tear stains in the grout between the tiles on the bathroom floor,
Memorizing the patterns of the tiles on the floor.
Someone was always going to get hurt.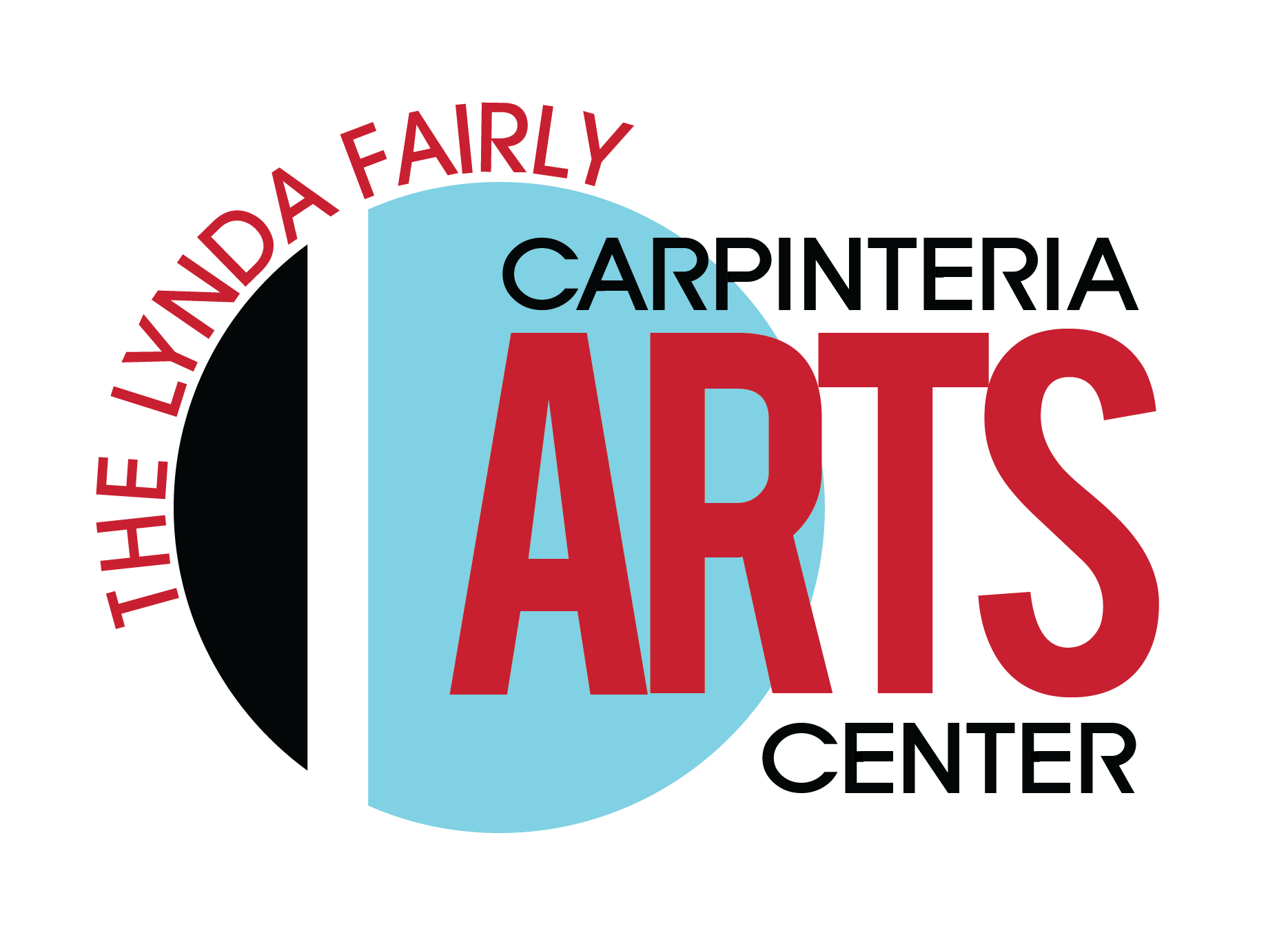 Child Category Winner
Lilliana Grace Nemetz
My Book is a World
My book is a world.
It has description which takes up my brain.
Turns it into a world into a graveyard into space?
It could be a real one it could be a fake. My book is a world it is a place.
Where I can be me and meet the characters face to face.
I can join the characters for adventure or live in sorrow and pain, my book is a world and helps describes what I am feeling.
My book is a world, happy, sad or scared I can have an adventure or simply be impaired.
Every day when I read whether I learn or I feel, I read to be me and not be ordeal.
My book is a world the world simply unfolds into a place around me a story is told.