The 'Cutting Edge' slices at the Arts Center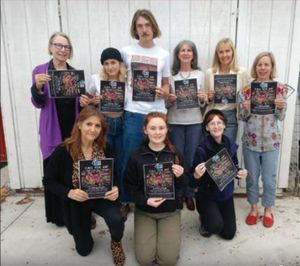 The 'Cutting Edge' slices at the Arts Center
The Charles Lo Bue Gallery will host the Cutting Edge show.
In the back row, from left, are Baba Masino, Jamey Geston, Chet Taylor, Peggy Griffiths, Talli Larrick, and Ginny Speirs. In the front row, from left, are Connie Geston, Emily Calkins, and Lann Ledbetter.
CLICK HERE to view the full article in the Coastal View News on pages 12-13.