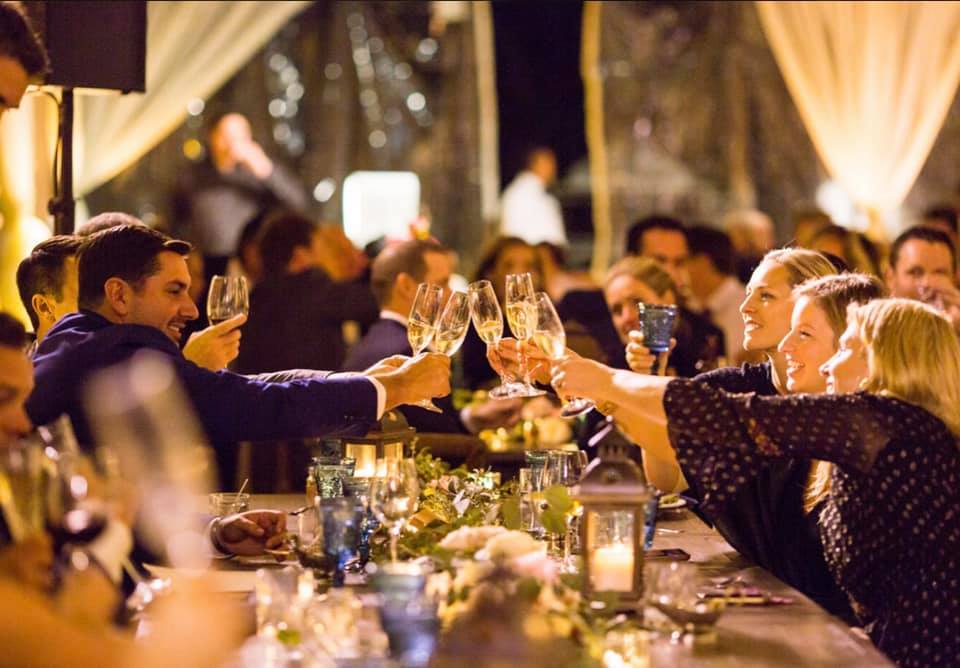 The Art of Gathering: End of the Year Celebrations On A Limited Spending Plan
People are gathering differently this holiday season. Find out why as well as top tips for hosting a meaningful gathering with purpose on a limited spending plan
By Kerry Lee Doehr
From holiday and family events to thank-you celebrations for departments, staff and entire organizations, people are coming together differently than in years past, and it's a beautiful evolution.
In the past: Companies had corporate Christmas parties that were largely focused on this religious and cultural tradition, leaving so many other cultures and belief systems overshadowed. Stereotypical over-spending and indulging became the hallmarks of the American Christmas company party. Traditionally, they were always scheduled in December on 2-3 limited weekend evenings, when people were already overcommitted with family and end-of-year holiday commitments.
The evolution: As society became more aware of the rich tapestry of so many cultural and religious beliefs, combined with corporate down-spending, an increased awareness of others in need, and overall economy downturn, the trend became less and less corporate events in general. When the COVID19 pandemic hit, everything came to a complete halt, and in that pause, an evolution happened forcing people to think about how they gathered and what was most important.
What's happening now: Engagement. Passive events (where guests show up, sit down, eat and leave) as well as uber lavish, expensive events are passé. Events that involve experiences (creative ways to converse, connect, have fun, elements of surprise, activities, etc) that create memories and leave guests eager to attend next year's event are in. Event planners work harder than ever now to ensure that the event begins long before a guest steps foot on site, and most importantly, they know their audience and what their "currency" is for a memorable event. The best news of all, is because the focus is on the how, one need not have an extravagant spending plan to accomplish this, because now creativity and authenticity trumps lavish showmanship.
Tips for meaningful connections on a limited spending plan (budget):
Getting Started
Decide on your purpose. Is it to thank? Provide a moment of retreat? Celebrate? Your purpose will be your compass for all your decision-making from your spending plan to all the other elements (décor, food and beverage, entertainment).
Decide on your guest list. And here's a radical idea many do not do, and yet it is the secret sauce of any successful event: it's not about quantity, it's about quality. It's just as important to decide who not to invite. (Disclaimer: I'm not saying if you are having a departmental celebration that you do not invite certain people from your department -that would be unkind. But do you need to invite all the bosses, other departments, outside vendors, etc?) Stay focused on the attendees you want to invite and how those people will interact and mingle with each other once at the event.
Choose your venue. Your venue is the blank slate and stage for your entire connection experience for your gathering. Capacity is important, but carefully think about how and what you will be doing during your gathering. Does the venue support this vision and mission?
Working with Limited Funds
Limited funds mean you focus your allocated spending plan dollars on three main areas: 1) something at the beginning that creates a "wow" factor (you never get a second chance to make a first impression) 2) a middle experience that creates a memory (often a guest/attendee interactive experience, at their tables, using the venue for stations of activities/engagements) and 3) The Grand Finale – leave them with a lasting impression.
Limited funds also mean that you have the opportunity to get creative. If you are an organization whose departmental budget has been cut back, consider partnering with another local organization/ business (or multiple ones) who are in the same boat and share all the costs by partnering on one event together. You can occupy the space at the same time, or you can each take turns every 2-3 hours (renting for a longer event time if necessary) and share the décor, catering, rentals and bar.
Décor, Food/Beverage limited fund tips: greenery and/or branches with flameless candles are an economical way to provide a cozy vibe for a winter event; using seasonal and locally-sourced food not only saves money, is environmentally-supportive; hosting a brunch instead of dinner-time event can not only save money, but be a welcome break for your guests to enjoy something special but leave evenings open for their other commitments; and choosing to host a gathering in January – rather than more typical prime month of December - often allows more flexibility for negotiating in venue rental rates. Plus it's a great way to rebrand the end of the year gathering into a "launch into the new year with new hope/promise/goals" event. And your guests will most likely be more relaxed, having already made it through the stressful end -of-the-year months.
The Lynda Fairly Carpinteria Arts Center at the heart of the Carpinteria community offers many gathering spaces to help you achieve your end-of-year gathering goals.
For any gathering booked for December 2023 through January 13 2024 and booked by Friday, November 17, 2023 (signed contract and deposit), we are offering 20% off our already-lower-than-industry-standard venue rental rates as well as the expertise of an expert event planner to help you create a memorable occasion all will look forward to. Contact us today to check your dates and discuss your gathering event!