Postcard Packs for Purchase Here!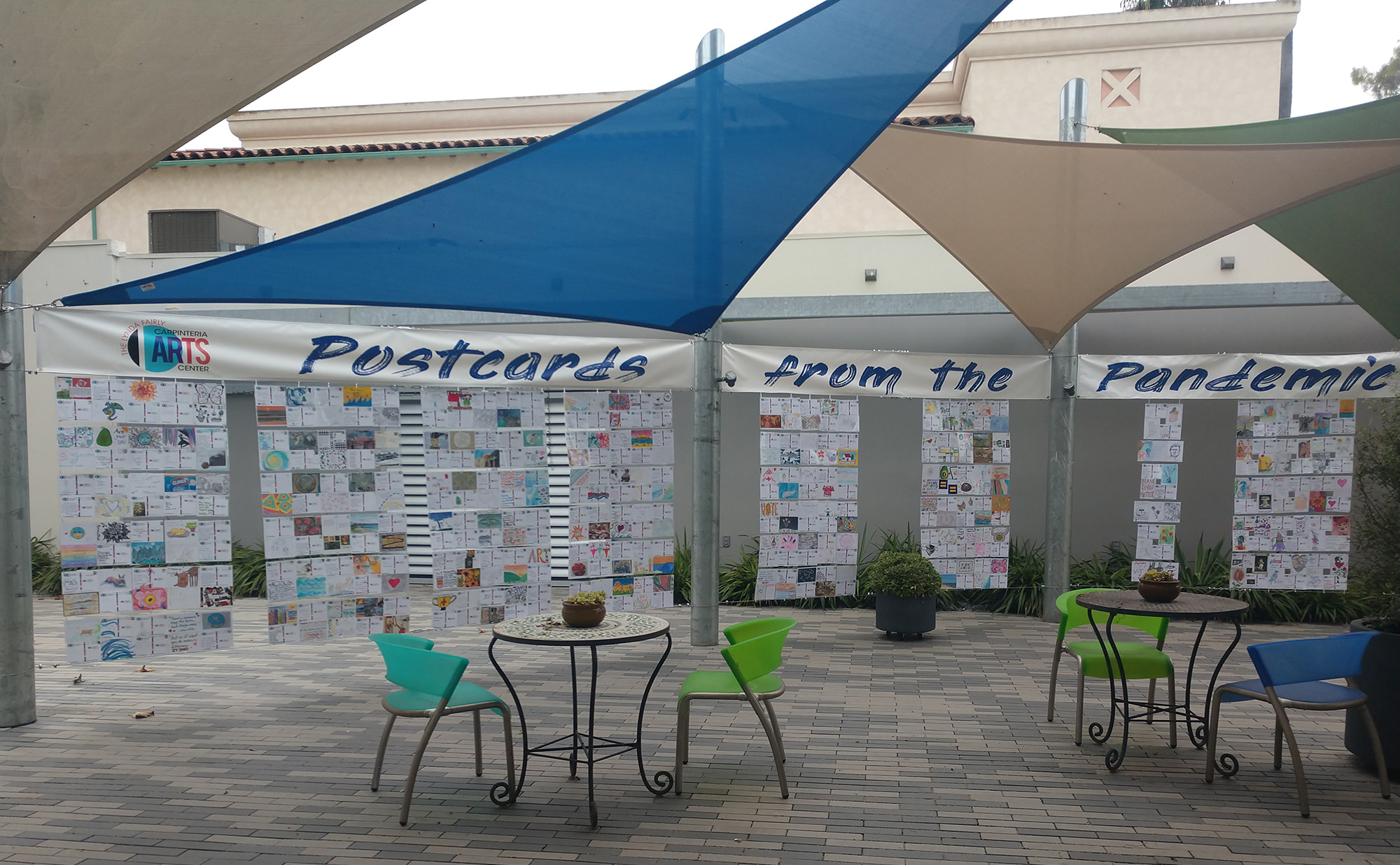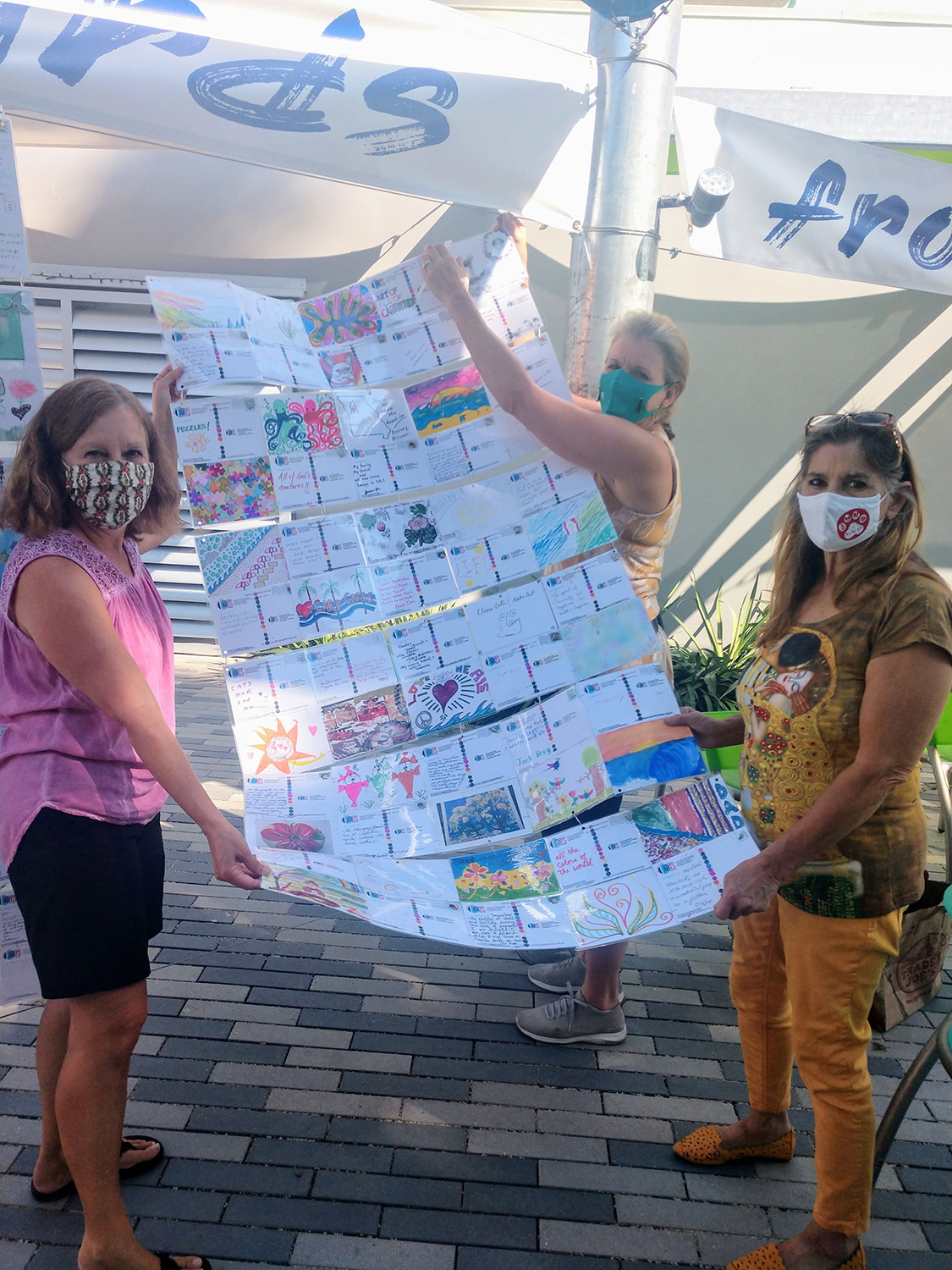 Starting November 2020, the Lynda Fairly Carpinteria Arts Center will be displaying the postcards sent back to us in our courtyard to be viewed from Linden Avenue!
Thank you Gary & Geri Campopiano for sponsoring this community project during COVID-19. Thank you to our volunteers for creating and installing the postcard display. And thank you to our amazing community for adding their creative voices to this project.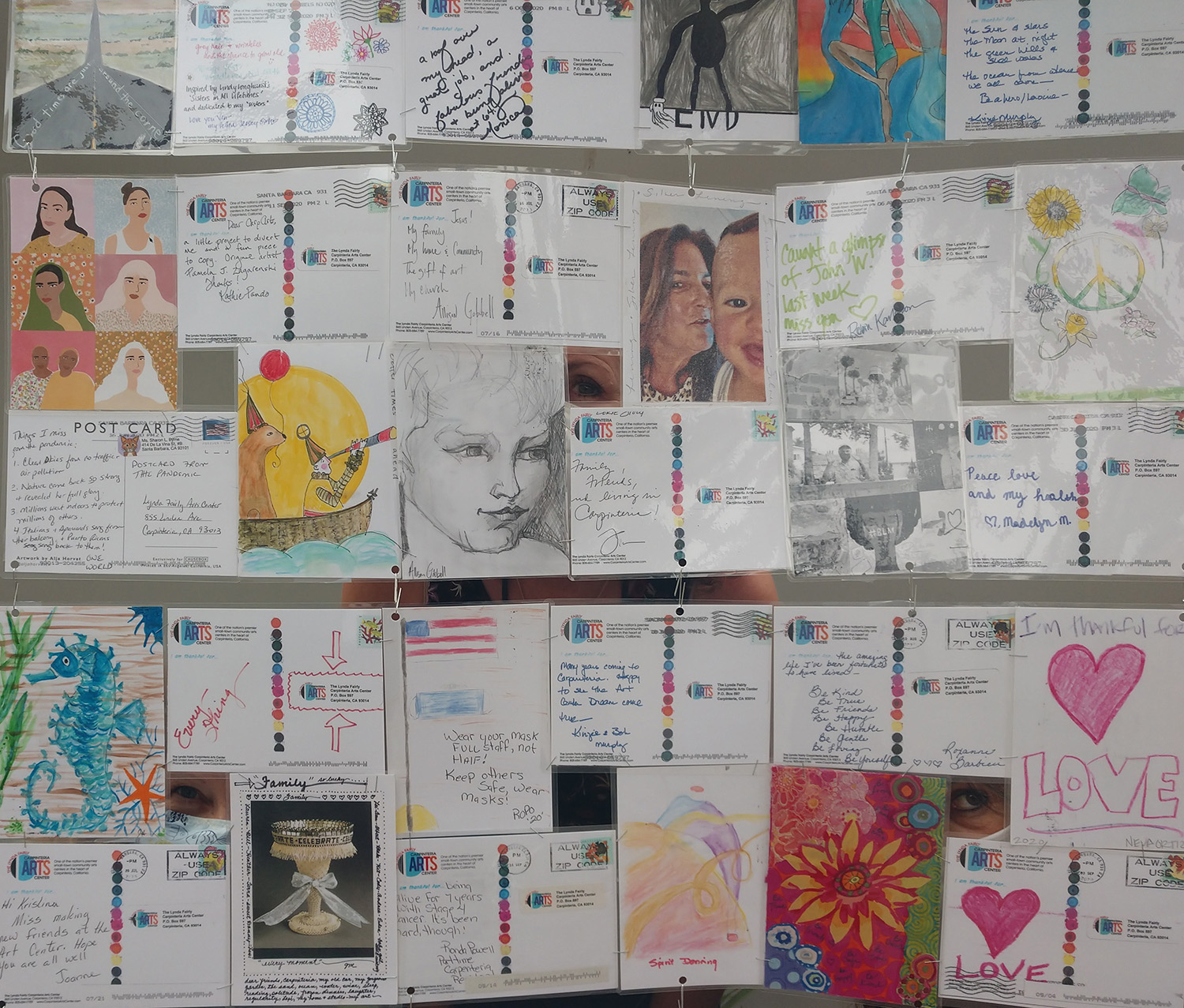 In August 2020...
The Lynda Fairly Carpinteria Arts Center continues to spread joy and creativity by challenging everyone to put their spin on a postcard!
Already stamped and addressed, the front of the postcards are a blank canvas for everyone to use to create! We encourage the community to connect by sharing their story of how the pandemic has impacted their life and how creativity has helped during these challenging times. We hope everyone will send in some art, photos, gardening, poetry, or perhaps even a recipe.
Blank postcards are now hanging on the fence of our courtyard at 865 Linden Avenue for pick up, or email info@carpinteriaartscenter.org to have some mailed to you. All postcards will be displayed in the gallery window or hung in the courtyard and shared on social media for all to enjoy!
Pictured: Volunteer Vin Bennett hanging up postcards on the fence of the arts center. Vin created a postcard with a message, "life is a beach, find your wave" and shared a recipe of her favorite at-home cocktail, a white Russian martini on the back of the card.